Are you looking for jobs only through online job boards? Hoping for the perfect role to appear? Add to the happenstance method by targeting organizations with the right fit, whether they're hiring or not, and before they post jobs. Learn how these strategic job search methods can accelerate getting hired.
Even though jobs may be posted online, the process may only be for the sake of policy and procedures, as the company may already have candidates in mind; internal or from networking. (According to a Yale University study, around 70% of all jobs are found through networking.)
Here's the reality of how employers prefer to hire versus how job seekers prefer to look…it's completely opposite: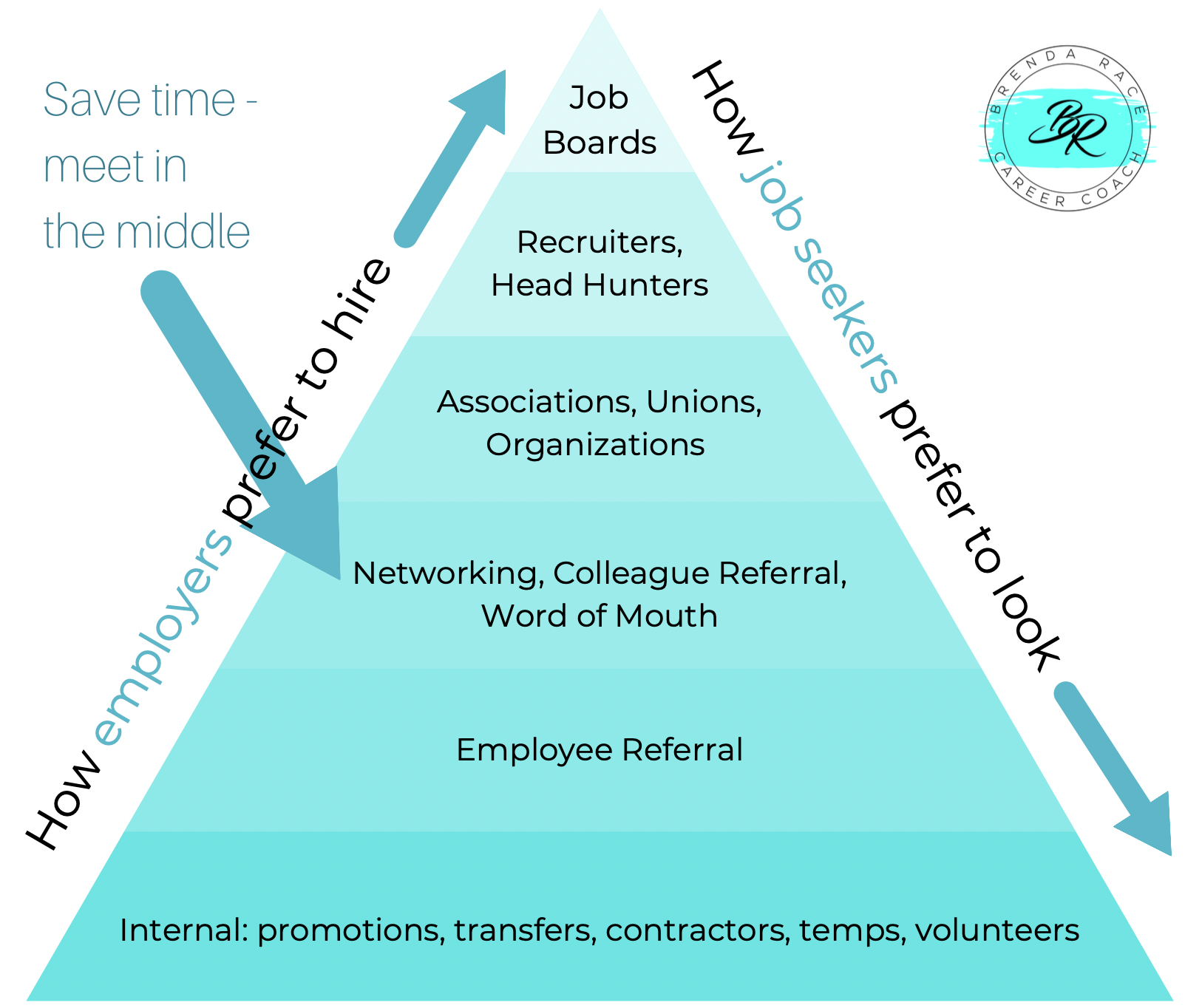 "Back Door" Job Search Strategies
1. Make a list of companies you're interested in. Maybe you connect with their purpose, mission, team, services, or products. Research them in full (e.g., website, social media, and a general Google search for news that may not appear on their website). Determine your continued interest and prioritize the list.
2. Create an informational interview strategy. These are research meetings (10-15 minutes) to learn more about the company directly from key decision-makers and top professionals. For our job search, we are looking to find an organizational fit. For career exploration, we are looking to find an occupational fit. It is important to note that the purpose is NOT to request a job at this stage. Employers are often impressed by potential candidates who take the time and effort to learn about their organization first and foremost, and the process can lead to job opportunities. Benefits: gain insider perspectives, expand our professional network, access current labour market information and trends, view the workplace/environment/culture, make a sound career decision, and build confidence. Be prepared with a base phone script to set up the meeting and questions to ask in person. Ensure to follow up with a thank-you email or card within 24 hours.
3. Promote yourself. Ensure your brand reflects how you want to be viewed and perceived professionally; your contact approach, networking pitch and/or video introductions, social media/public impression, presentation style and job search documents.
4. Attend career events. Research virtual and in-person job fairs, as well as association or industry events. Target and research, creating customized documents and your prepared questions.
5. Network, network, network!
Be sure to keep records of your activities, dates, contact information, and results.
---
Need help with personalized "Back Door Strategies"?
> Visit my Services page for details and prices
Would you like a free Zoom chat and needs assessment, at no obligation?
> Email me at: brenda@brendarace.ca or through my Contact page
Interested in learning more expert strategies that get results?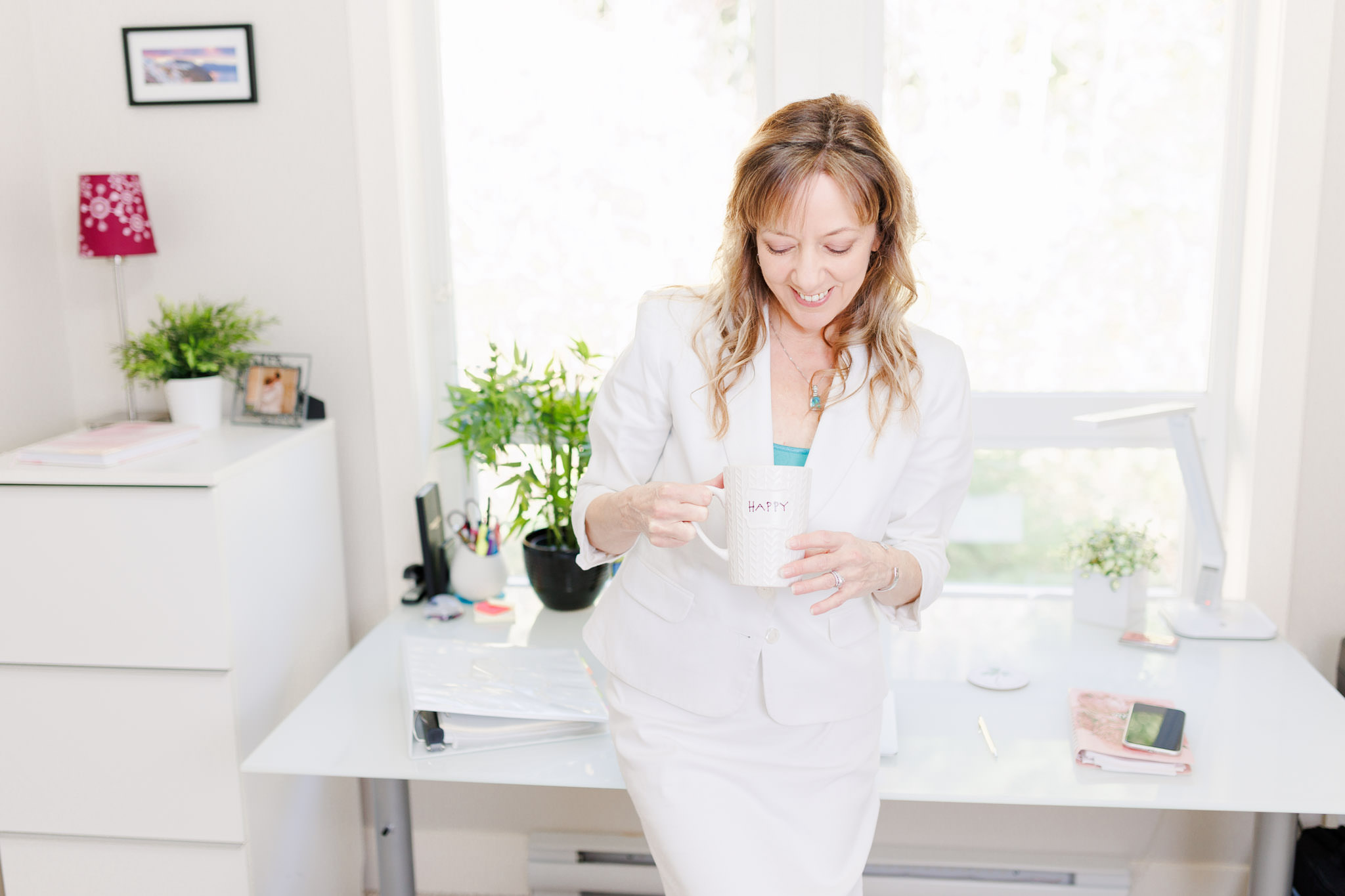 I love what I do! For over 25 years, I've been proud to have helped 1000s of clients navigate employment transition and achieve their career goals.
Whether you're applying for a new job or internal transfer, navigating employment transition, or exploring career options, my expertise can save you valuable time.
Feel knowledgeable, empowered, confident, and interview-ready.
I can help you get to where you want to be!
(Visited 1 times, 1 visits today)