Don't like writing cover letters because you're not sure what to say that feels genuine? Or do you find yourself repeating your resume content? Or maybe not even sending one at all? Check out these tips to help you to create a cover letter that will impress and get results.
Truth be told, most people don't enjoy writing cover letters for job applications. Trying to discern how best to sell your abilities, already listed in your resume, can feel like an exercise in futility. However, to not send one at all is a mistake that can have your entire application dropped altogether.
As mentioned in a recent blog post, I suggested that while your resume serves as a summary of relevant facts, think of your cover letter as your story and the "why". A good cover letter is not a repeat of your resume, but more like a conversation and dialogue that intrigues the reader to look at your resume. This is an opportunity to use your cover letter as a pre-interview. Acccordingly, it can additionally answer interview questions such as, "What do you know about our company?" and "Why do you want to work with us?"
Down below, I'll cover tips on structure and then content.
Structure
· One page maximum
· Your branded letterhead
· Date
· Address of company
· Salutation/Greeting
· Body of the letter
· Sign-off
· Attachments (e.g., Attached: Resume)
Specifics
Formatting
· Margins match your resume
· Font style and size matches your resume
· Use left alignment
Letterhead
· Do NOT insert in a header, as inserts are not ATS compliant
· Brand to match your resume and reference documents
Date
· Spell out the month in full and provide the date and full year
Address of Company
· Name of company, street address, city, province, postal code
Salutation/Greeting
· Avoid sexist language (e.g., "Dear Sir" or "Dear Madam") or "To Whom it May Concern", all of which are outdated and may indicate a lack of research effort
· Preferred – personalization: Attention: John Smith, Title
· Alternate – unable to obtain name: Attention: Hiring Manager (or "Personnel Manager", or "Human Resources", or "Hiring Team", etc.)
· Dear _________ Not always recommended, as it could be misconstrued as inappropriate or condescending. However, if in a compassionate field (e.g., applying to Mrs. Jones to be a Care Aide for her husband), it may feel more appropriate to show care and concern.
· Example:
Attention: Mr. Mike Jones, Human Resources Manager
Regarding: Financial Advisor, Competition #45678
(Note: Bolding the title may be helpful for the reader if they are hiring for multiple positions.)
· Note that competition numbers are not job numbers, which are used on some job boards for administrative purposes. If it is a requirement to include in your application, it should be stated accordingly.
Body of the Letter
· Opening paragraph, body of content, closing paragraph; one page maximum
Sign-off
· Example: Sincerely, Respectfully, Regards, etc. If using two words, only capitalize the first one (e.g., Yours sincerely)
· Sound like yourself! (I usually end of with "Have a great day," because that's me!)
· Leave a few blank rows for your signature or insert a jpg of your actual signature
· Your full name name underneath
· Leave a row or two and then you can also add: "Attachments:….." to ensure they receive them all.
· Note: If you're emailing your cover letter and resume, you can insert the content body into your email, and on your letterhead document you can add "Attachments: Resume and printable Cover Letter" (or similar) under your name in the bottom sign-off.
Content Strategies
> How you came to apply: Indicate where you saw the posting (if applicable), ideally including the name and date of publication. If you were referred for the position, give the name of that person (after you've obtained their permission).
> Capture their interest. Express your interest in the position
> Why you are a great fit for the position? Why should they hire you?
—-Show your understanding of the nature of the position by explaining how your qualifications relate to this exact position
—-You could include examples of your related experience, skills, training, and/or values that you believe make you a particularly strong candidate
—-While you can bring up your top qualifications, be careful not to simply repeat what is in your resume
> Use keywords from the job posting
> How can you contribute to their company?
—-Focus on what you can do for them. How you can help the employer achieve organizational goals in your specialty?
—- You might include a quote from a performance review, client review, or reference letter.
> IMPORTANT: State what it is about THIS company that makes you want to work for them.
—-What do you know about the company? Prove you've done your research beyond the job posting (e.g., through their website, social media, Google search, news, etc.)
—-What excites you about this company? (If nothing does, it might be time to rethink applying!) Why do you want to work for them?
> Follow any instructions…include any requirements from the job posting that were not addressed in your resume (e.g., available shifts, etc.)
Other tips
· Do not rely on spellcheck…proofread it, read it aloud, or have someone else proofread it.
· Save your document with a file name that the employer (and you!) will easily be able to identify with and file/locate (e.g., Brenda Race cover letter Company Name). Be sure to have your name at the beginning, as it's part of your brand and keeps your name top-of-mind to the reader. Adding their company name shows you took the time to make a personalized, (not generic), document.
· Keep a copy of every letter you send as part of your job search files (e.g., emails sent and saved in your Job Search email folder, and application documents saved in a Job Search folder).
---
Need help with a professional Cover Letter review and personalized content strategies?
> Visit my Services page for details and prices
Interested in learning more expert strategies that get results?
Questions?
> Feel free to ask at: brenda@brendarace.ca or through my Contact page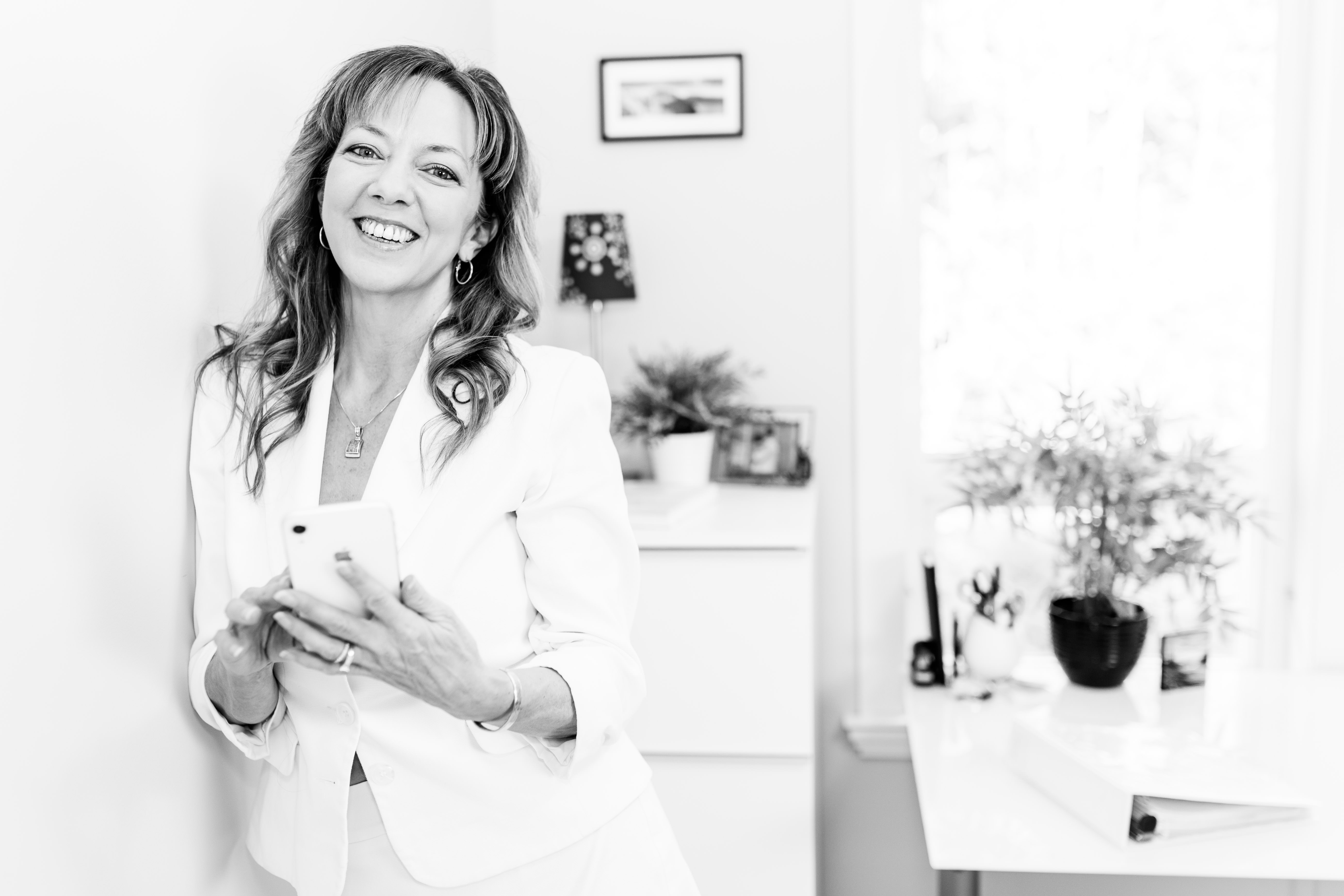 I love what I do! For over 25 years, I've been proud to have helped 1000s of clients navigate employment transition and achieve their career goals.

Whether you're applying for a new job or internal transfer, navigating employment transition, or exploring career options, my expertise can save you valuable time.
Feel knowledgeable, empowered, confident, and interview ready.
I can help you get to where you want to be!
(Visited 9 times, 1 visits today)